The BMBF-Programme 'Urban Climate under Change [UC]2' started in 2016 and had a duration of about six years until 2023 (duration is variable depending on sub-project and module). The Federal Ministry of Education and Research (BMBF) is funding this project within the framework of the Strategy 'Research for Sustainability'(FONA). The German Aerospace Center Project Management Agency (DLR Projektträger) provided the programme. The urban climate model PALM-4U developed in the first three years, was to be further developed in the second phase from 2019 to 2023 into a product that both meets the needs of municipalities and other practical users and is also suitable for use in scientific research.
The BMBF-Programme [UC]2 consisted of three modules in both phases: Module A (MOSAIK or MOSAIK-2 -further development of PALM-4U), Module B (3DO or 3DO+M - evaluation and scientific application of PALM-4U; BMBF FKZ 01LP1912) and Module C (ProPolis - operationalization of PALM-4U). Prof. Dr. Dieter Scherer (TU Berlin) was the co-ordinator of module B as well as of the programme. Working groups were founded to deal with cross-module tasks, e.g. the WG 'Palm-4U Simulations'. The interests of the entire programme were discussed in a co-ordination committee consisting of the co-ordinators of the three modules.
The joint research project 3DO+M in Phase 2 is a direct follow-up initiative of the collaborative project 'Three-dimensional Observation of Atmospheric Processes in Cities (3DO)' from Phase 1. The new module name 'Three-dimensional Observation and Modelling of Atmospheric Processes in Cities - 3DO+M' indicates that the sub-projects focused on sustainable research and development by continuing the evaluation of PALM-4U with three-dimensional atmospheric observational data, and by simultaneously conducting innovative and integrative scientific investigations based on observational data and PALM-4U simulations.
The complex objectives of Module B as well as the whole programme could only be achieved with the expertise of all partners of the 12 sub-projects of Module B, as they covered all relevant topics and methods.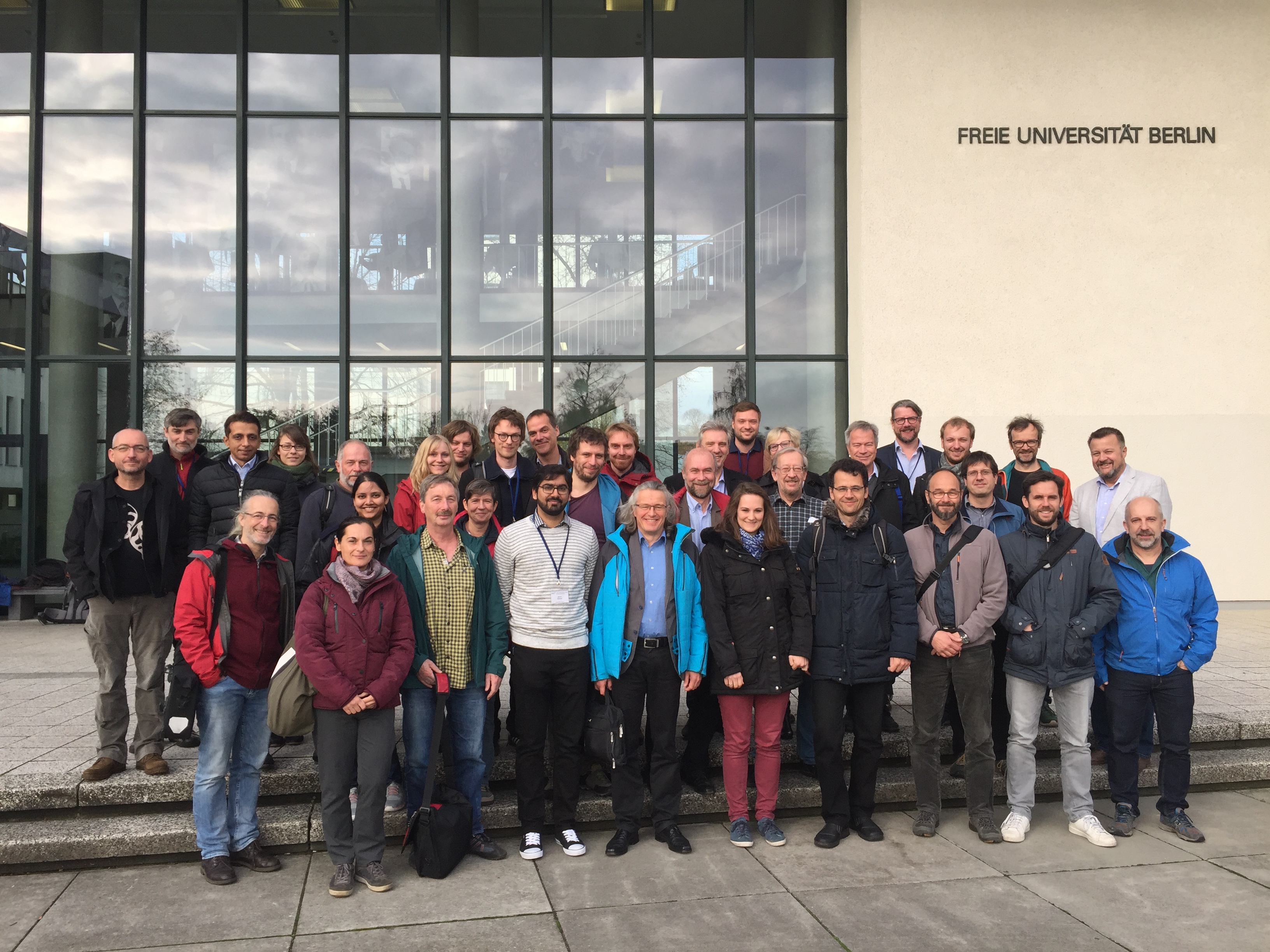 Kick-Off with the partners of the joint research project 3DO+M in November 2019 in Berlin. © Chair of Climatology, TU Berlin